Social media and the advances in data analytics has provided us the means to gather and understand some of the most powerful, detailed and accurate market trend data in recorded history on planet Earth.
Woah.  
Wild, I know - so, I've decided to start sharing some of this information with ya'll, complete with commentary and key take-aways. 
PINTEREST 
This week I am going to share with you some interesting data insights from Pinterest. Pinterest is a visual search engine, that doubles as a digital pin board, allowing you to save your favorite recipes, fashion inspiration, cool gadgets, interior design inspiration, tattoos, whatever...
With over 200 million active users, Pinterest is a powerful source of trend data. 
Every December Pinterest publishes the Pinterest 100 - a list of 100 emerging trends. It is intended to be a sneak peek at what's going to be big in the coming year. "Since people use Pinterest to shop and plan, we get early signals into consumer behavior and changing tastes. To identify emerging trends, our insights team analyzed search and save patterns for the past year. They looked for topics that showed critical mass, grew at least 50% in 2017 and trended up towards the end of the year."
When I found this, I was inspired to share. So, here is some of the data along with some interpretation.
TREND #1: The Thriving Plant-based Lifestyle
The Data
Plant proteins, saves +417%
Targetable interests: Superfoods, vegan snacks, vegan baking, vegan energy bars, vegetarian food, vegetarian meal, tofu
Healthy coffee, saves +218%
Targetable interests: Healthy drinks, superfoods, coffee, healthy breakfasts, vegan smoothies
Vegan desserts, saves +329%
Souping, saves +306% 
Targetable interests: Juicing, juice cleanse, natural juice, healthy soup recipes, vegan soup, detox soup, healthy drinks, nutritional recipes, low calorie soup
Analysis
Why are plant proteins and vegan desserts experiencing such an explosion in interest by Pinterest Pinners? Veganism as a movement has gained a ton of traction in the last 12 months. According to Google Trends, the release of the documentary What The Health, may have had something to do with that. (That looks almost like direct correlation... curious, very curious).
Implications
More people want to know if what they are eating is good for their bodies, spirits, and the planet. And Facebook agrees, according to their market data, in the U.S. alone, there are at least 31 million people interested in veganism. 
As the awareness of the environmental impacts of factory farming and animal agriculture becomes more pervasive, more and more people are demanding equally-delicious products that are healthy for both themselves and the planet. And given that "healthy coffee" and "vegan desserts" are two of these trends, it is pretty clear that people aren't interested in deprivation, they just want karma-free alternatives. 
This also means that transparency and ethical business practices are going to become more and more vital for business survival in the coming years.
So if you are a business owner, how is this relevant to you?
If you are an event planner or host a lot of professional lunches or dinners for clients or employees, ​make sure there are vegan options available
If you own a gymnasium, maybe you evaluate your selection of vegan protein bars and powders... Or add a "VEGAINZ" shirt to the apparel section. 
If you own or manage a restaurant or cafe, you also need to evaluate your vegan options.

Do you have more than one vegan option?

How good is it?

Are the vegan options clearly marked?

Are you marketing it online? If not you could be losing a lot of business!

How many of your products could easily be made vegan?
For example: If you are selling pie and the only non-vegan ingredient is the dairy-based butter, swap it for a vegan butter, and you won't be losing sales due to a thoughtless ingredient choice.
TREND #2: Hippie Shit is IN folks!
The Data
Sage, saves +170%
Patterned plants, saves +533% 
Targetable interests: Planters, plant stands, potted plants, green plants
Wooden toys, saves +173%
Eco-friendly clothing, saves +750%
Yoga wheel, saves +72%
Air purification, saves +270%
Gut health, saves +251%
Targetable interests: Healthy drinks, natural remedies, diet supplements
Self-care retreats, saves +537%
Targetable interests: Meditation, brain training, hot yoga, desk yoga, aromatherapy, sleep rituals
Edible essential oils, saves +689%
Targetable interests: Natural remedies, homeopathy, superfoods, herb diet, diet supplements, natural herbs
Vitamin C serum, saves +3379%
Boho baby showers, saves +306%
Living in the moment, saves +464%
Targetable interests: Positive quotes, inspirational quotes
Camper remodels, saves +933%
Analysis
Well, well, well, what do we have here... An era of neo-spiritualism and health consciousness?! ,,,Continued proliferation of eastern wellness practices like yoga, and tai chi, AKA 'Flow Arts'), as well as meditation, supplemented by natural and herbal medicines (pun intended). Pinners are interested in not only eating more plants, but also using them as mood-boosters, medicine and decor. Holy guacamole!
Plus we have moms (and dads - 40% of which use Pinterest), ditching the toxic plastic toys, giving their kids natural, biophilic toys instead. So Pinterest, you're saying that people want to be surrounded by more plants, while breathing cleaner - possibly ionized - air, and wearing organic cotton, or hemp?! Dang, it is almost like people are worried about pollution, and chemicals, and climate change, and their health and well-being and stuff... 
This has been a long-awaited revolution folks! Our collective human family is starting to REALLY make some positive changes in their lives. People are taking better care of themselves, or at least wanting to. People are recognizing that self-care is essential in our productivity-obsessed culture, and are infusing their lives with positivity through inspirational and uplifting content! 
,,,While also maybe even downsizing? (camper remodels up 933%!) It's almost like the flower-children of the seventies had kids that are now adults. Or maybe the children of the recession are becoming grown-ups, and a perhaps a bit weary of the whole "spend-60-to-70-percent-of-your-waking-hours-working-so-that-you-can-send-40-to-60-percent-of-your-monthly-income-to-the-bank-for-30-years-so-that-you-can-have-a-place-to-sleep-at-night" model that worked so well for their parents. 
Implications
Maybe my sarcasm is a bit much, but I am actually so invigorated by these data points! They are very positive indications of some massively positive shifts within the hegemonic culture. And the EXTRA cool part -- is this shift is GLOBAL! Social media has connected all of us, which is helping us all learn lessons and share information with each other, contributing to the elevation of human consciousness as a whole!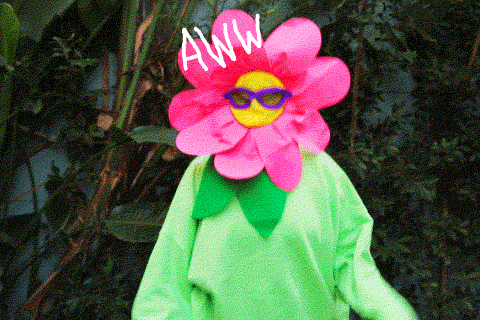 So if you are a business owner, how is this relevant to you?
If you have an office or brick-and-mortar business, bring in more living plants. They make people feel good, which helps them build a more positive mental association between your business and their experience with your business. 
If you are considering how you can be more attractive as a employer, or implement a program to retain your top talent, buy a juicer for the breakroom and stock the refrigerator with fruit and vegetables, or after an employee has worked for you for two years, send them on a self-care retreat. If that's too spendy, buy them a package of nice essential oils and a massage or a monthly pass to hot yoga. I'm just spit-balling here, but you get the idea. If you create a healthier environment and company culture, you will attract healthier people and have a healthier business as a result.
If you own a child care facility, maybe you transition to only using organic hemp blankets at nap time, and feed the kiddos organic green juice, and only supply toys made from natural materials. It could become your new competitive edge! 
And if you are an executive considering giving yourself a raise, maybe consider sharing the wealth to your lowest-paid employees. They're more productive when they can afford to buy healthy organic food. I'd reckon they are also probably nicer to your customers when they are being paid a truly livable wage. If they feel valued and appreciated, they will talk up your business like crazy - and I'd argue that is some the highest-ROI marketing out there. 
Hopefully this gets your creative juices flowing. TTFN. 
Please reload